Clinical Trials

CIRT

Results from the CIRT study confirm safety and effectiveness of SIRT with Y-90 resin microspheres within the real-world setting and confirm findings from the earlier studies


Results from the mCRC cohort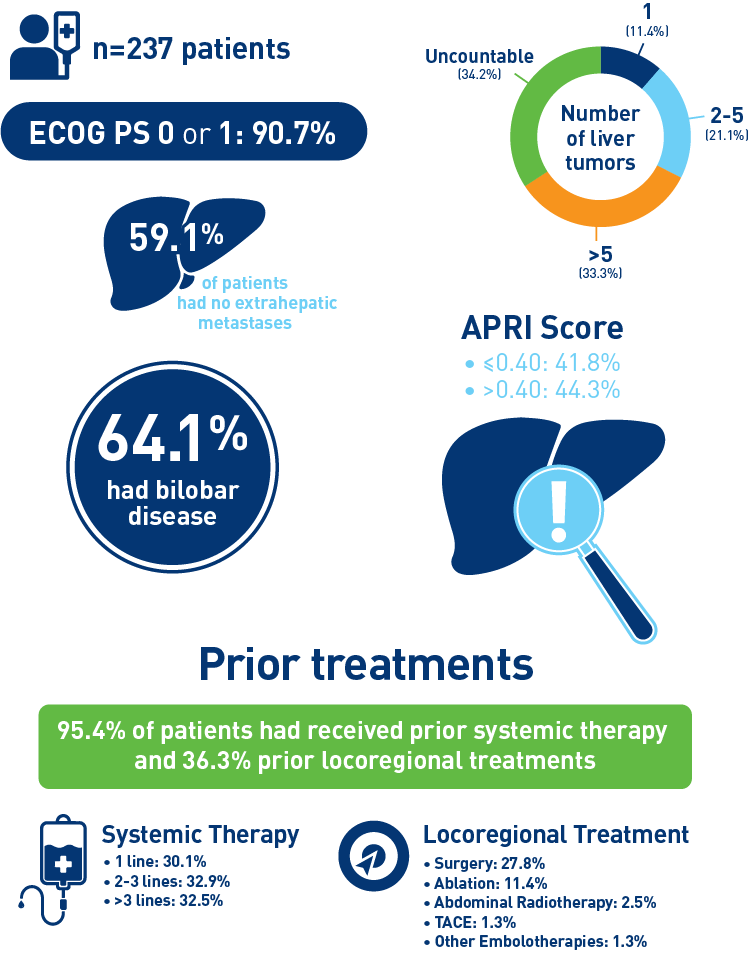 Abbreviations:
HCC: Hepatocellular carcinoma ; mCRC: metastatic colorectal cancer ; ECOG PS: Eastern Cooperative Oncology Group - Performance Status ; APRI: AST to Platelet Ratio Index ; TACE: Transarterial chemoembolization ; BSA : Body surface area ; OS: Overall survival ; PFS: Progression-free survival ; REILD: Radioembolization-Induced Liver Disease
References:
1. Helmberger T et al. Cardiovasc Intervent Radiol 2021; 44: 21–35. 2. Schaefer N et al. Clin Colorectal Cancer 2022; doi: 10.1016/j.clcc.2022.09.002. 3. Kolligs et al. JHEP Reports 2022; 5:100633. doi: 10.1016/j.jhepr.2022.100633
Indications for Use
: SIR-Spheres Y-90 resin microspheres are indicated for the treatment of unresectable metastatic liver tumors from primary colorectal cancer with adjuvant intrahepatic artery chemotherapy (IHAC) . of FUDR (Floxuridine).
Consult the Instructions for Use for a complete listing of indications, contraindications, side effects, warnings, and precautions
.